After completing a strong 2018 with sales value growth of over 10 per cent, NILWA is hitting 2019 in a stronger position by increasing its wholesale membership base.
In June 2017, Bidfood Australia made a move into liquor with the purchase of Festival City Wines & Spirits Adelaide, Festival City Food & Liquor Melbourne and Festival City Oz North Food & Liquor Darwin. Then on 22 November 2018 the NILWA Board approved all branch applications for Bidfood Australia, effective from 1 December 2018.
Jenny Hughes General Manager of NILWA (pictured above with Martin O'Mara) said: "It's an exciting time for NILWA, extending our reach in on-premise gives us a significant national footprint. NILWA Wholesale Members have an exceptional service model and is the foundation they use to execute our successful Signature Drinks program which offers customers flexibility and choice. NILWA is a strong viable group, partnering with key suppliers to deliver results."
Executive Chairman Martin O'Mara added: "The NILWA Board embraces the addition of Bidfood 'Australia's preferred food service distributor' to our membership. By the addition of Bidfood, our Association's national marketing programs can be received by a broader customer base that is complimented by the current NILWA members. We wish Bidfood every success with the implementation of their liquor strategies."
It was a strategic decision by Bidfood Australia for Don Totino and Joe Carbone to remain with the business, bringing with them their extensive knowledge and experience from over 40 successful years in the food and liquor industry.
Totino, Chairperson, Festival Beer Wine Spirits, said: "We began in July 1978 in a 100 square metre warehouse. With hard work and passion, our family business grew to become a significant player in the food and liquor industry in South Australia, Victoria and Darwin.
In 2002 Festival City Wines and Spirits joined NILWA as a member and in July 2017, we started a new chapter being purchased by one of the largest foodservice distributors in the country, Bidfood. With a culture similar to ours, we're now part of a bigger family.
As the founder of Festival City Wines, it is an honour to see my logo appear around Australia as part of the Bidfood brand. A huge thank you goes to our clients for supporting us over the last 40 years. Now being part of a national family with significant buying power, it is time to give something back to you all. I am looking forward to working with you for another 40 years".
Bidfood plans to integrate liquor in 37 of their branches starting with six locations in Brisbane, Cairns, Gold Coast, Perth, Sunshine Coast and Townsville, which commenced in December 2018. More branches will follow nationally over the next 12 months, with NILWA working closely with Operations Manager Joe Carbone, who has been tasked to roll-out Bidfood's liquor integration strategy, with the priority being the brands of NILWA Supplier Partners.
Rachel Ruggiero, CEO Bidfood Australia, said: "It is a great step forward for Bidfood to be able to offer our customers a one-stop food and liquor shop and we look forward to rolling liquor out across our vast network of 40 foodservice branches through NILWA's Signature Drinks program.
"We are really excited to tap into the wealth of knowledge that Don Totino and Joe Carbone have across both food and liquor. They are by far the driving force behind the success of the Festival Food and Wine business which they built on respect, loyalty and family values, the very same core values that are the key to the Bidfood business and the NILWA Association. These partnerships will be great for our Customers, Suppliers and our amazing staff."June 24, 2016
Cafe Con Leche
PREPARATION
TAKE A TUMBLER GLASS,, FILL WITH ICE CUBES, ADD INGREDIENTS AND STIR UNTIL IT HAS COOLED.
INGRENDIENTS
50 ml Sierra Cafe
50ml Soya Drink Vanilla or whole milkJune 24, 2016
Royal Liqueur Salted Caramel Sauce recipe Photograph & recipe by Bunderberg Rum
Royal Liqueur Salted Caramel Sauce
LOOKING FOR THE NEXT GREATEST THING TO WOW THE PANTS OFF YOUR GUESTS? THIS SALTED CARAMEL SAUCE RECIPE JUST TOOK CARAMEL SAUCE RECIPES TO A WHOLE OTHER LEAGUE.
INGREDIENTS
5 tablespoons Bundaberg Royal Liqueur
½ cup granulated sugar
½ cup heavy cream, heated
6 tablespoons unsalted butter, cut into six cubes, at room temperature
½ teaspoon sea salt
1 teaspoon vanilla extract
Handful crushed nuts & candied orange peels (to garnish)
*Makes approximately 0.5 standard drinks
DIRECTIONS
Over medium-low heat, dissolve sugar into Royal Liqueur.
Once smooth texture is formed, increase heat and bring to a boil.
Stir frequently and continue to boil for 6-8 minutes, swirling the pot every 30 seconds. Wipe down the mixture from the sides of the pan so it doesn't stick and harden.
Once the mixture has turned thick and deep golden, remove from heat.
Add the heavy cream, whisking constantly (be careful the mixture will bubble!), followed by butter and salt.
When everything is fully combined, stop whisking and cool for 4-5 minutes, then add vanilla extract.
Once the consistency is thick and gooey, pour over vanilla ice-cream with crushed nuts and candied orange peels.
SOURCE: BUNDABERGRUM.COM.AU (READ MORE)
By Stefanie Collins, editor b&c
Some of Australia's best bars have once again been recognised for their impact on the world stage as they were named in the top ten finalists in the 10th Annual Spirited Awards.
Created in 2007, The Spirited Awards recognise the year's best bars, bartenders, writers, and experts in the global bar industry. Following a "rigorous evaluation" of over 1500 unique nominees, the top ten for each award category were announced last night.
The Australians that will be facing off against the best in the world include Charles Ainsbury, for International Bartender of the Year; and Jason Crawley, Global Best Bar Mentor; while the bar teams at The Baxter Inn and Black Pearl received nods in the Best International Bar Team category.
On the bar front, Bulletin Place is up for Best International Cocktail Bar while that team's second venue Dead Ringer is up for Best New International Cocktail Bar; Eau De Vie (Melbourne) and The Lobo Plantation are nominated for Best International High Volume Cocktail Bar.
In the global award section, The Baxter Inn picked up a second nomination for World's Best Spirits Selection.
On Monday, June 20, 2016 at 12:00 p.m. (Pacific Time), these nominees will find out if they have made it to the final four, with the announcement broadcast in real time from Los Angeles via Facebook Live on the Tales of the Cocktail Facebook Page. Each finalist will then be invited to attend the award ceremony in New Orleans.
Recognition in these awards is a huge achievement and emphasises Australia's place on the global bar industry stage.
"These nominees are just a snapshot of the talent and creativity that is in our industry today. In order to truly capture what is going on in the global cocktail movement, our short lists would need to be doubled." says Simon Ford, Spirited Awards Chairman® and host. "These awards recognize the people and places that captured the imagination of the 110 judges, but please also remember these awards are celebrating the industry we all love and the resurgence of the cocktail movement."
The 25 award winners will be announced at the Spirited Awards in New Orleans on Saturday, July 23, 2016 as a part of the 14th Annual Tales of the Cocktail.
This year will also see a celebration of the life of the 2016 Lifetime Achievement Inductee, Sasha Petraske, as well as other industry pioneers that have been lost this year.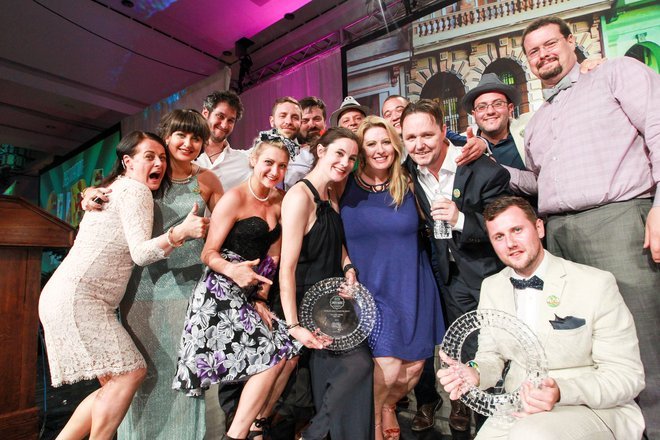 View the complete list of nominees hereJune 24, 2016
The 400,000 liquor and gaming workers in New South Wales can now renew their competency cards and undertake online refresher training.
NSW Liquor and Gaming has made the refresher training available online as part of an initiative to make the overall process faster and more convenient. The new online system means liquor and gaming workers can now undertake refresher training and renew their five-year photo competency cards in one simple easy-to-use online format.
Licensees are urged to remind staff to ensure their contact details are up to date and they complete online refresher training prior to the expiry of their photo competency cards.
All the details regarding RSA training and competency card renewals are available on the NSW Liquor and Gaming website.
SOURCE: THE SHOUT, ANDY YOUNGJune 24, 2016
JACK DANIEL'S BARREL HOUSE OPENS FOR 150TH ANNIVERSARY CELEBRATIONS
The Jack Daniel's Barrel House popped up on Melbourne's Southbank last night and will be open to the public until 3 July.
The Barrel House is part of the 150th anniversary celebrations of the Jack Daniel's Distillery in Lynchburg and will offer perfectly crafted drinks and a taste of good old Southern hospitality alongside a packed program of live music and entertainment. READ MORE
The 12 finalists have been announced for the 2016 Young Guns of Wine Awards, in recognising Australia's best young winemakers.
Nick Stock, Rory Kent, Philip Rich, Josh Elias, Mike Bennie, Pip Anderson and Adrian Rodda gathered at Circa in April for the final round of judging to find Australia's best young winemaker.
Chief judge Nick Stock noted on the evolution of the competition, "Just as the leading edge of Australian wine continues to evolve fast in all directions, we've expanded and refreshed the judging panel to draw on broad experience and varying backgrounds and we welcomed a record number of entries this year.
"Judging this award has always been as challenging as it is thrilling and this year, our tenth anniversary, was the toughest and most rewarding ever. It was incredibly competitive to make the final round of 12."
The confirmed finalists for 2016 are:
Brendon Keys, BK Wines (Adelaide Hills, SA)
Chris Tyrrell, Tyrrell's (Hunter Valley, NSW)
Gilli & Paul Lipscombe, Sailor Seeks Horse / Home Hill (Tasmania)
Jasper Button, Commune of Buttons (Adelaide Hills, SA)
Joanna Marsh, Billy Button Wines (Alpine Valleys, VIC)
Josephine Perry, Dormilona (Margaret River, WA)
Marty Singh, Precipice (Yarra Valley, VIC)
Michael Downer, Murdoch Hill (Adelaide Hills, SA)
Richard Evans, Two Tonne Tasmania (Tasmania)
Simon Killeen, Simao & Co (Rutherglen, VIC)
Tessa Brown & Jeremy Schmolzer, Vignerons Schmolzer and Brown (Beechworth, VIC)
Yoko & Andries Mostert, Brave New Wine (Great Southern, WA)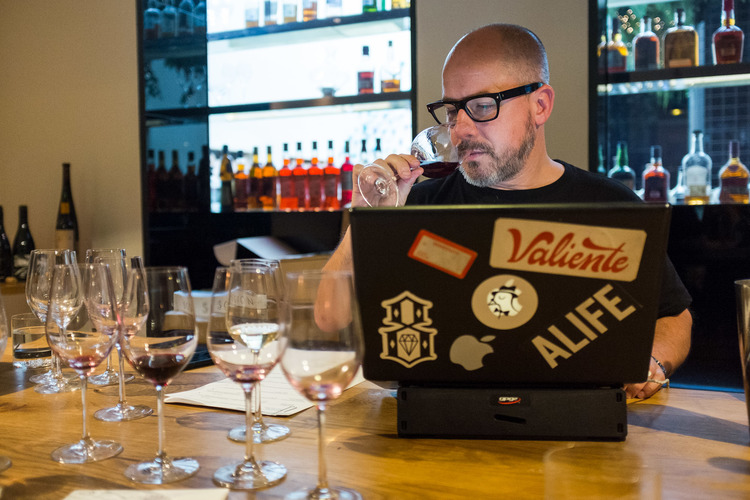 Competition founder Rory Kent pointed out some of the key numbers: "2016 was our biggest field of 'shortlisted' winemakers to date. After the judges' nominations round, we tasted around 100 wines from 50 invited winemakers to find the top 12. Amongst these there are eight first-time finalists and each of the five major wine states are represented."
New panelist Mike Bennie described the uniqueness of the competition: "As a first timer on the inner sanctum of Young Guns of Wine, I was struck by its open weave nature of discourse that draws on everything from zeitgeist of Australian wine culture through to reverence of historical context for wine, and looks to an appreciation of experimentation yet at the same time embraces an understanding of 'fine wine culture'.
"Diversity of entrants is striking; to be making exquisite wine yet have the weight of generational family responsibility on one's shoulders, including winemaking duties, business acumen, vineyard understanding, and touchstones of marketing/sales, as say Chris Tyrrell of Tyrrell's does, through to the graffiti-esque thrill of avant-garde approach from Andries Mostert of Brave New Wines, or Jo Perry of Dormilona, says something about relevance and currency of this excellent wine competition."
Trophies are the "Wine Australia Best New Act", "Ocean Eight Winemaker's Choice", "People's Choice" and the "Riedel Young Gun of Wine". Winners will be announced on July 1 following a presentation at the POW Kitchen and Bandroom.
Public events with all the finalists coming to Sydney (June 25) and Melbourne (June 30).
---
Photos by James Morgan for Alquimie Edition 7 out in June 2016.